Fall is officially here. Tis the season for colorful foliage, apple cider, candy corn, gourds of all shapes and sizes, and apple picking! Here is a great recipe for homemade, delicious apple pie, the perfect way to use all those Fall apples.
Ingredients:
CRUST (prepared 24hrs in advance)

2.5 cups all purpose flour with more to sprinkle for rolling!
2 sticks unsalted butter – cubed
2tsps sugar – one light brown sugar one white pure cane.
1tsp salt
8tbsp ice water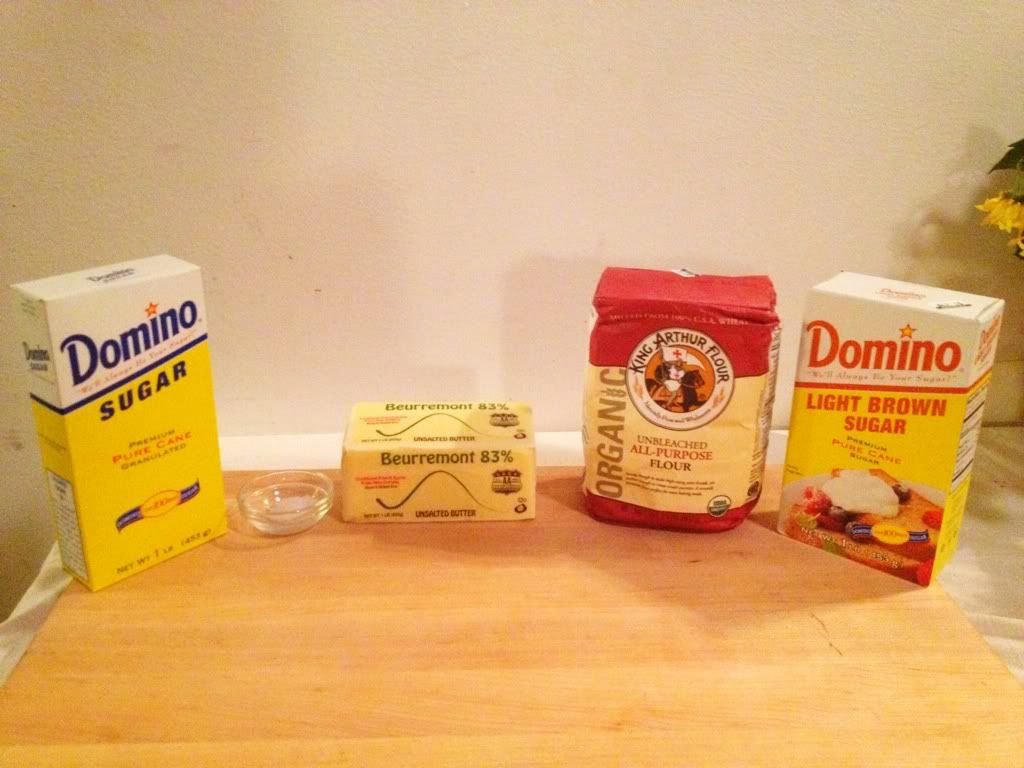 FILLING
7 medium size apples – macintosh or granny smith
2tbs light brown sugar
2tbs white pure cane sugar
1 small lemon slice
1tsp cinnamon
1 dash of nutmeg
1 dash of salt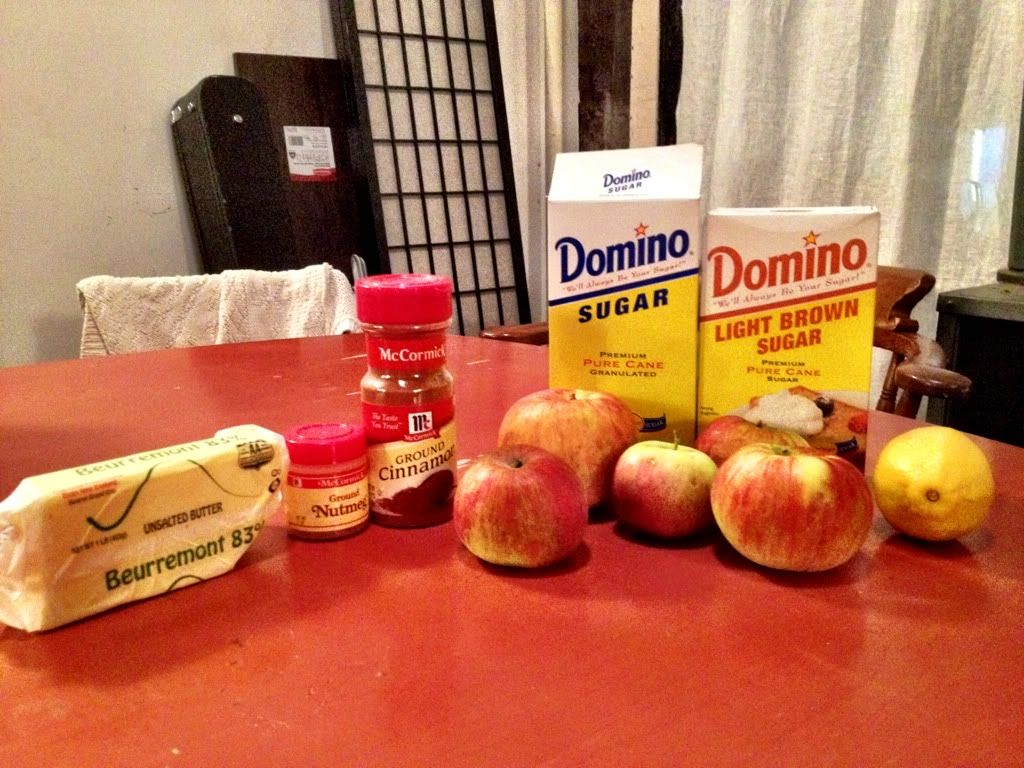 EGG WASH
1 medium egg
1/2 cup heavy cream
Directions, CRUST:
1. Preheat oven to 350°F. Cube the butter and place it in the freezer for about 10 min to ensure that it is very cold. Mix salt, sugar, and flower together in a food processor.
2. Add cold cubes of butter to the flower mixture in the food processor and pulse until mixture looks crumbly, about 6-8 times. Add ice water by the teaspoon while still pulsing. Once the dough begins to stick together, remove. Shape the dough into two discs. Wrap the disks in plastic wrap and let refrigerate over night.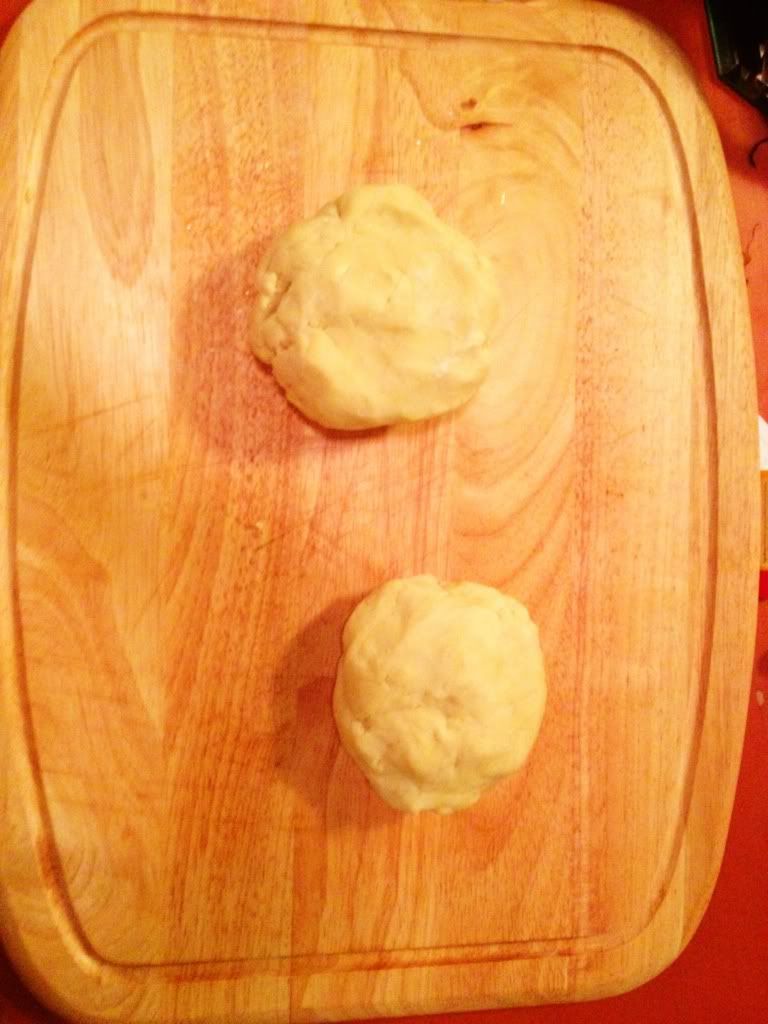 3. The next day, remove the dough discs from the fridge and let sit for 10-15 minutes at room temperature. Peel the apples and cut into bitesize pieces. In a bowl, mix the apples, sugar, salt cinnamon, nutmeg and a squeeze of lemon by hand.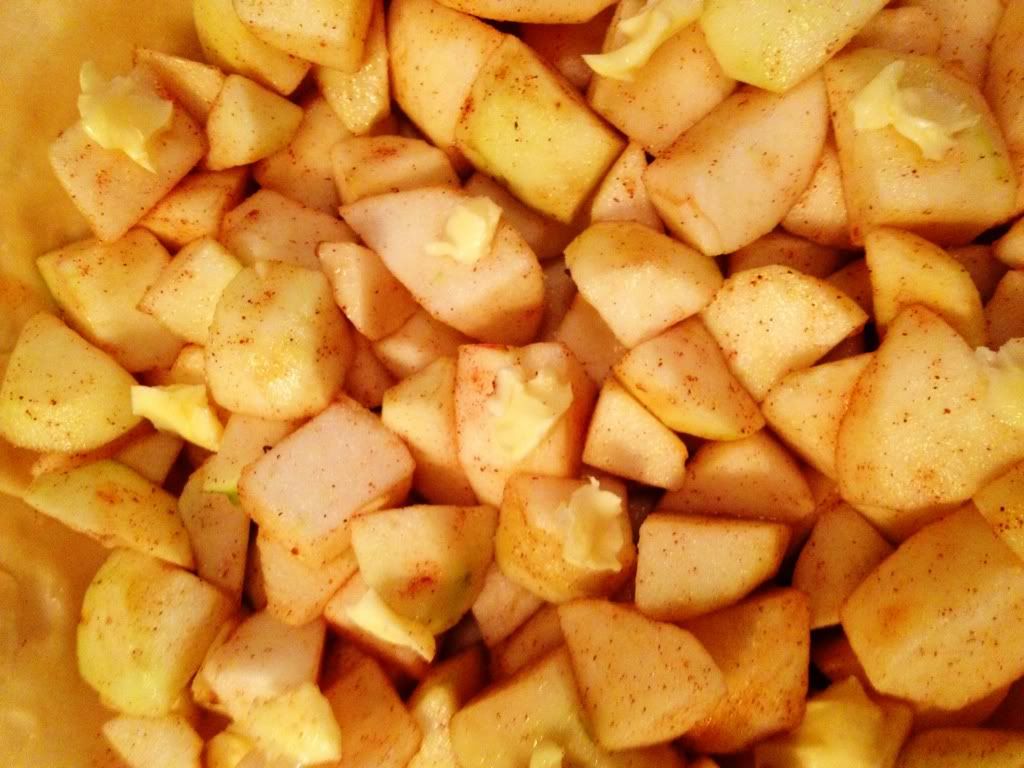 4. Roll one of the discs out to a 1/8in thick circle. If the dough begins to stick to the surface, sprinkle some flour.
5. Butter a 9in pie dish. Line the dish with the dough. Add the filling. Roll out the other dough disc and then place on top of the filling, pinching around the rim to seal. Trim off any dough that hangs over the pie dish edge. Cut 4 slits in the middle of the pie to allow steam to escape while cooking.
6. Whisk egg and cream together in a bowl. Brush a light layer of mixture over the top of the pie with a pastry brush. This will ensure a lovely, flaky crust! Put pie in oven. Cook until the pie becomes a light golden brown color. Remove from the oven and let cool (the pie will become a darker shade of golden brown as it cools).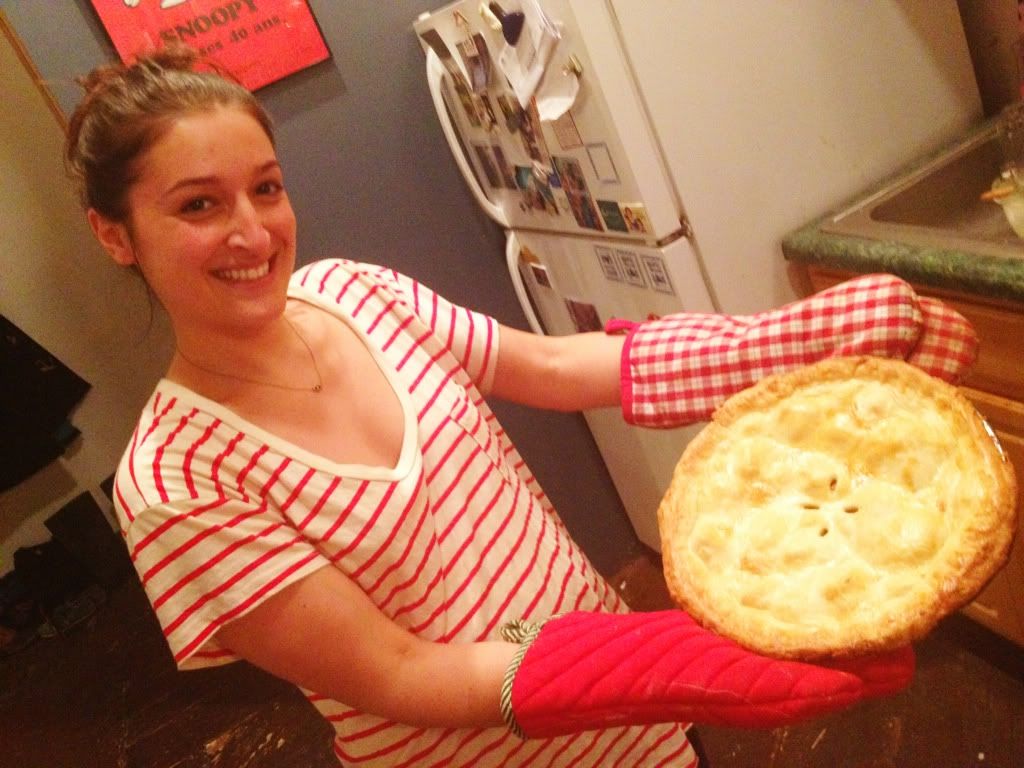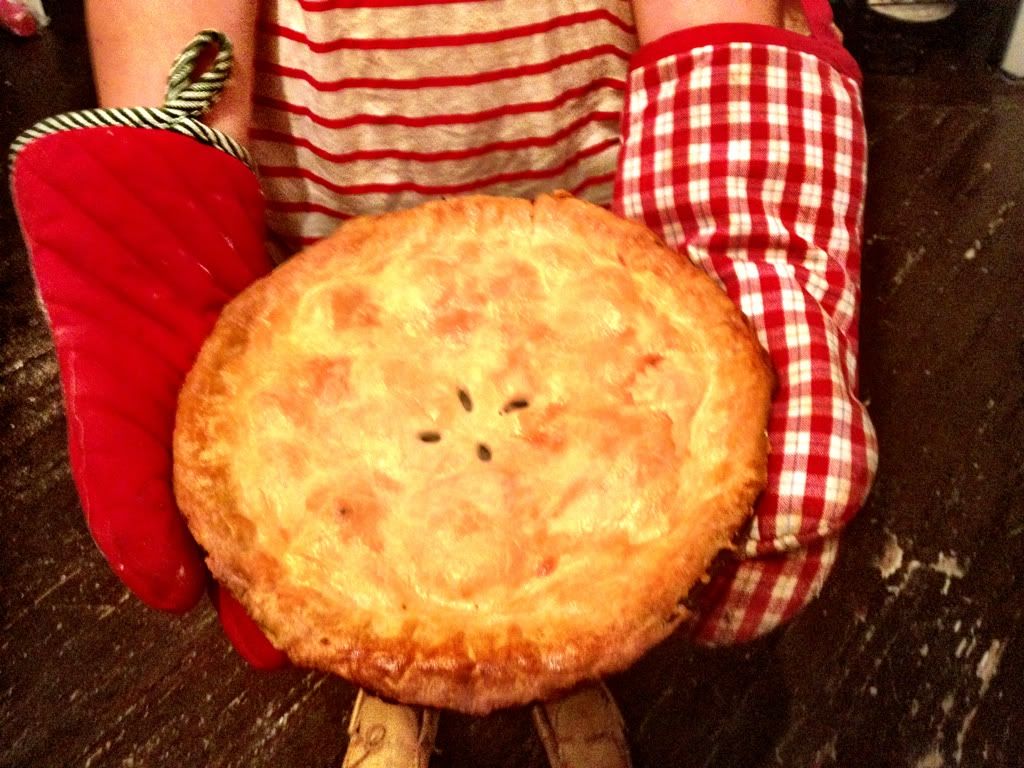 7. Let cool for about 15 minutes before serving. This pie goes perfectly with vanilla ice cream! Enjoy!
Recipe courtesy of JustDoEat!
Posted by: Piera