This salad is phenomenal. Hot olive oil slightly wilts fresh spinach, melts feta, and cooks shallots all tossed with a splash of sherry vinegar. It is a welcome departure from the ordinary salad and works well for any special occasion or even as a delicious regular lunch or dinner side.
Ingredients: serves 2-4
1 large bunch fresh spinach, washed thoroughly
1 shallot, finely chopped
1/4 block of feta cheese
3tbs extra virgin olive oil, I used ZOE Diva Select Arbequina
1tsp sherry vinegar, I used ZOE Diva Select Vinaigre de Jerez Reserva
Sea Salt
Fresh ground black pepper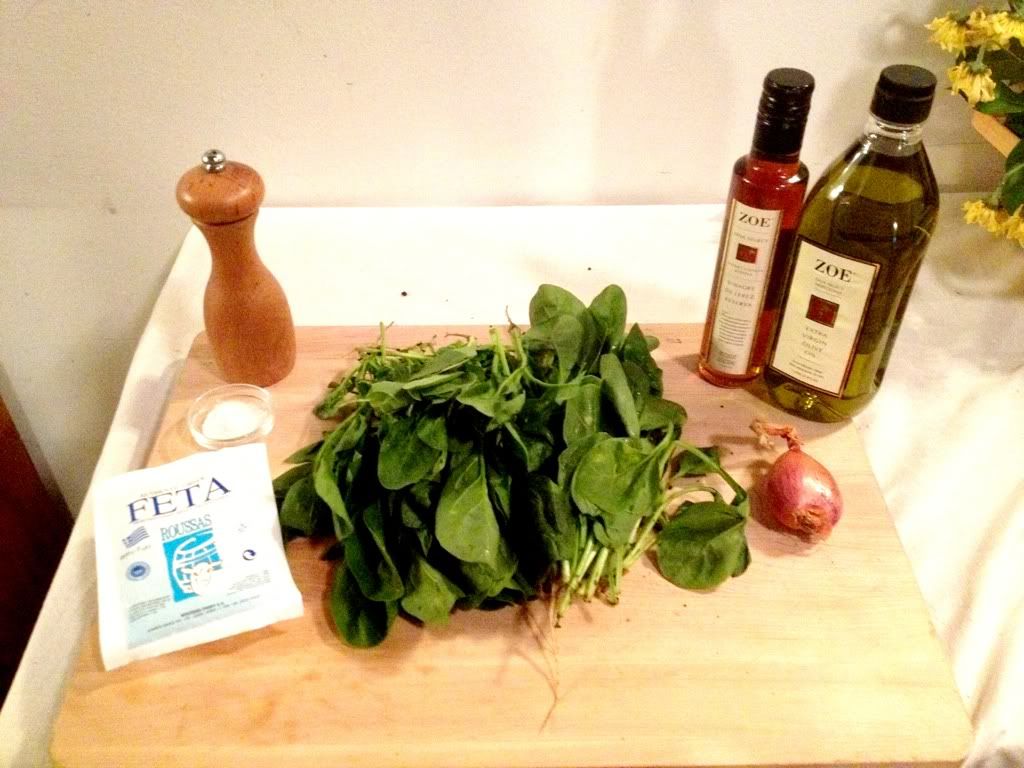 Directions:
1. Cut stems off spinach and wash thoroughly. Chop shallot. Place the spinach in a heat-safe bowl topped with the shallot. Crumble feta over the salad.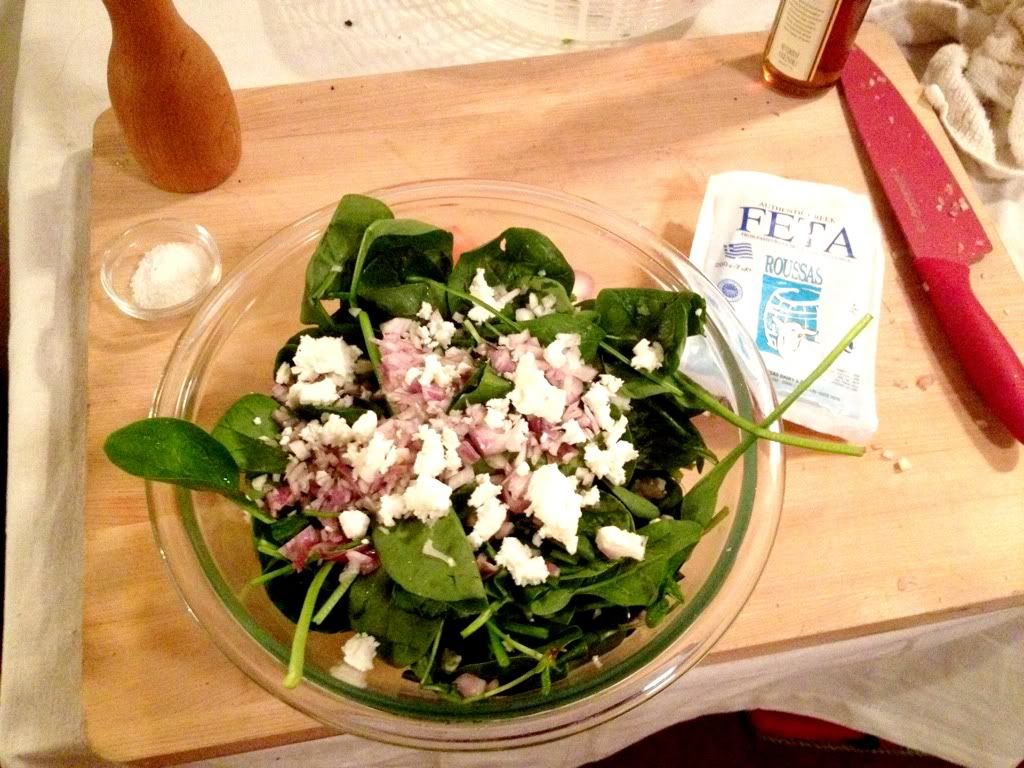 2. In a small pot, heat the olive oil until it smokes ever so slightly.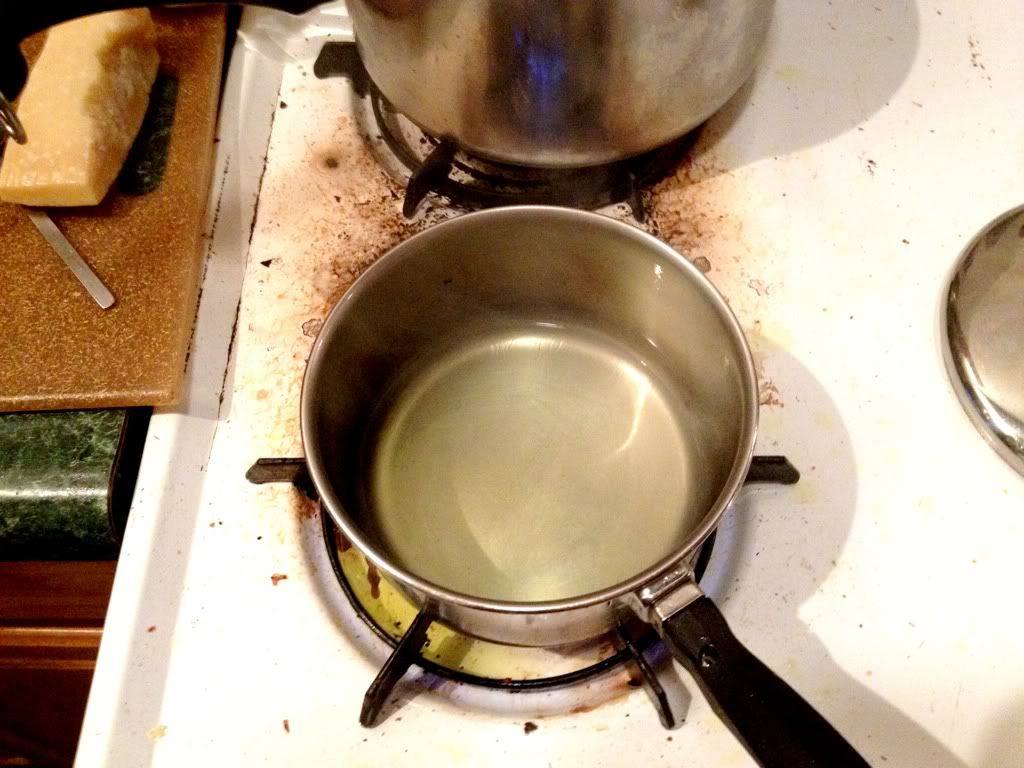 3. Remove oil from heat. Carefully pour over salad, making sure it is distributed evenly. Pour vinegar, salt and pepper. Mix well and serve immediately!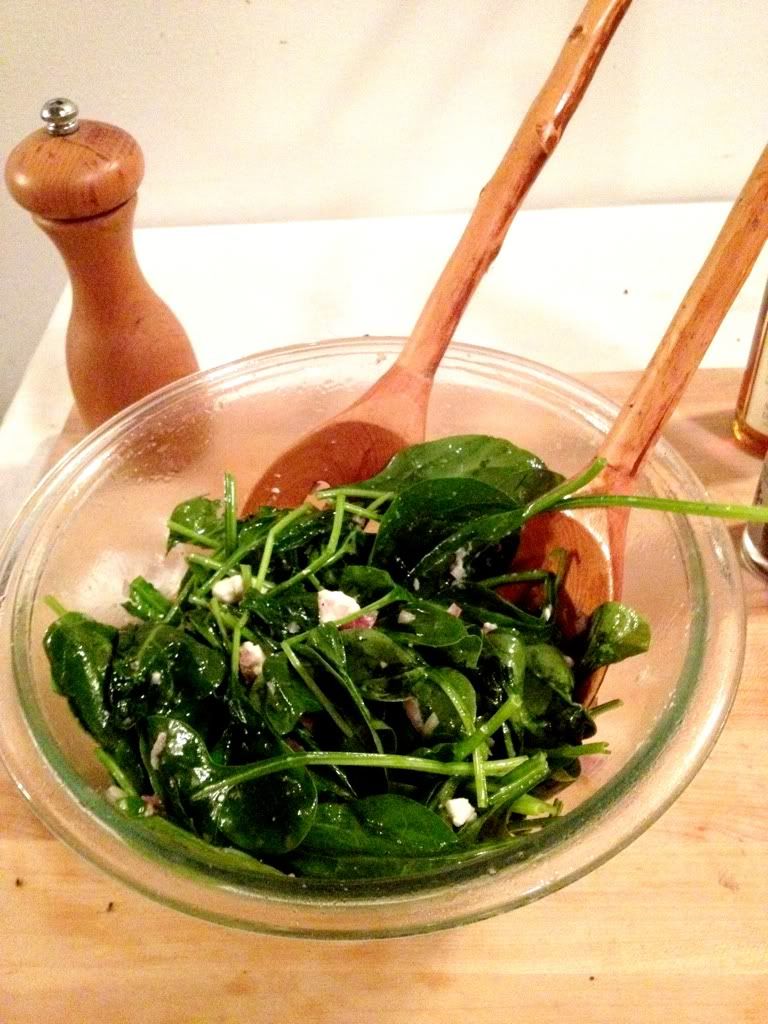 Amazing!
Posted by: Piera via JustDoEat!