This recipe is remarkably easy to make, looks and tastes fabulous. A definite way to impress your dinner guests! I like to use it as an appetizer, straight up on a plate, eaten with a fork and knife. Once prepared the ways in which these artichokes can be used are limitless. I have chopped them and thrown them into a pasta, used as a topping for various meats, and also used them in salads!
Ingredients (serves up to 6):
6 baby artichokes (You can use as many as you want depending on the number of people you will be serving. I tend to go with 1-2 per person)
4 garlic cloves, minced
1 bunch fresh basil, chopped
1/2 cup robust extra virgin olive oil, extra for drizzling while grilling. Our Zoe Diva Select Cornicabra EVOO works wonderfully! 
1 cup dry white wine
2 lemons
Sea salt. I usually go with Ravida.
Fresh ground black pepper
Freshly grated Parmigiano Reggiano cheese
Directions:
1. Remove the first three layers of leaves from the baby artichokes. Cut in half and use a small spoon to remove any choke. A grapefruit spoon works really well for this. Try to leave as much of the stem on as possible. The artichokes I purchased unfortunately had already had their stems cut off. Set a pot of water to boil on the stove once you have finished trimming.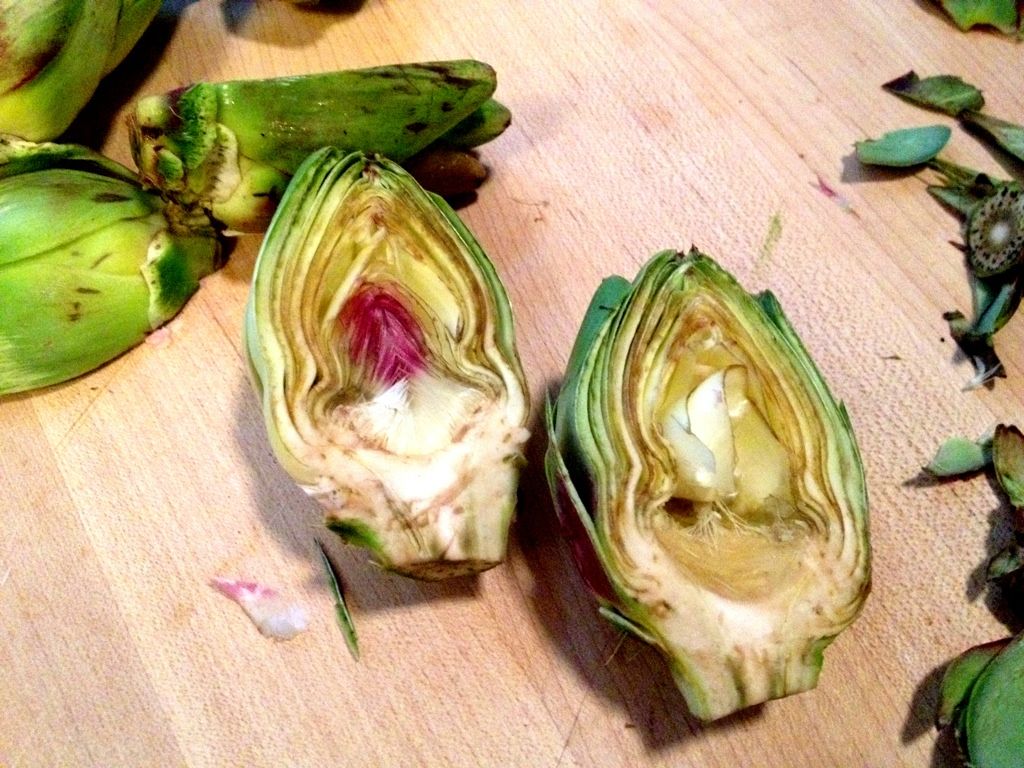 2. Once finished trimming each half, instantly place in a bowl of ice water with the juice of one lemon squeezed into it.
3. Turn your grill on or place your grill pan on the stove at this point. It is imperative that the grill be very hot for these little babies to ensure fabulous grill marks! Once your water is boiling, pour in the wine and the halved baby artichokes. Let boil for 7-10 minutes till they are of a medium tenderness. While the artichokes are boiling, combine the minced garlic, chopped basil, the juice of the second lemon, your extra virgin olive oil, and salt and pepper in a bowl and whisk together. This will be the marinade that you brush on the artichokes before grilling!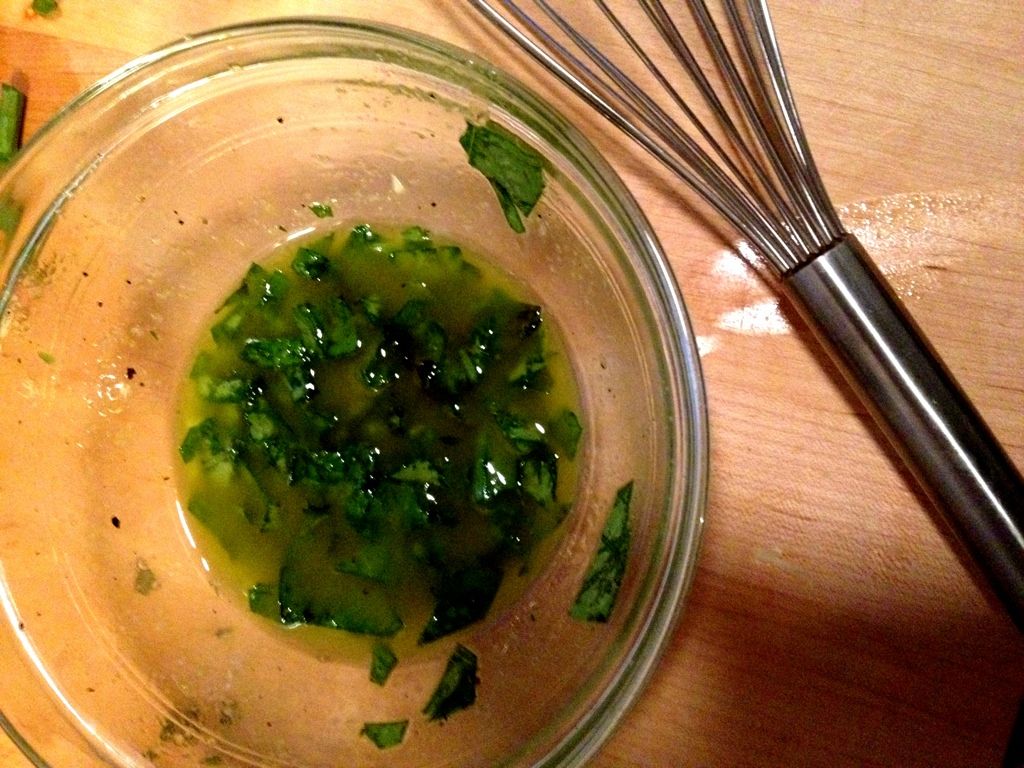 4. Once the artichokes are of medium tenderness, strain and place on a rack to cool down for about 2 minutes.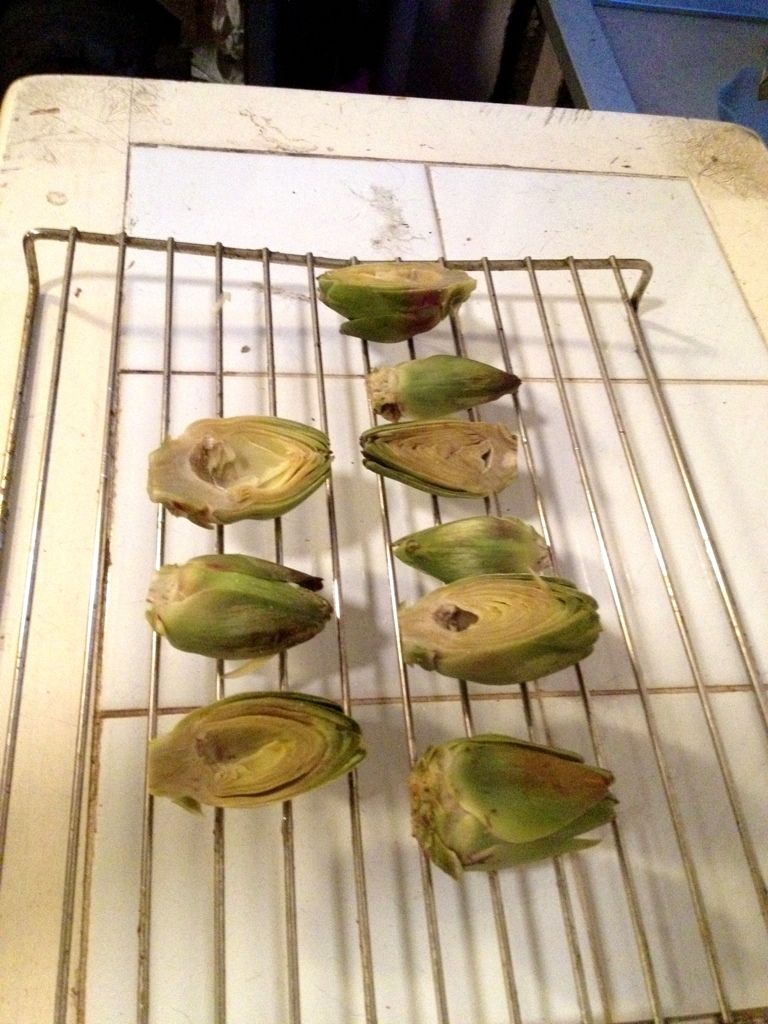 5. Brush each artichoke half on both sides with the marinade.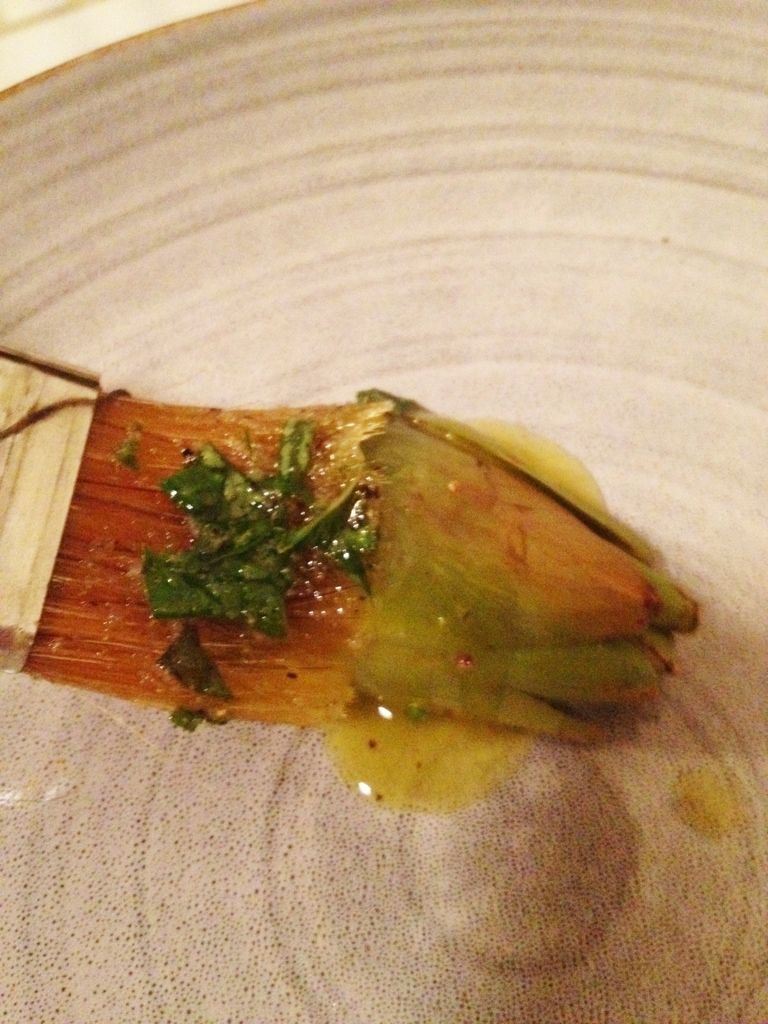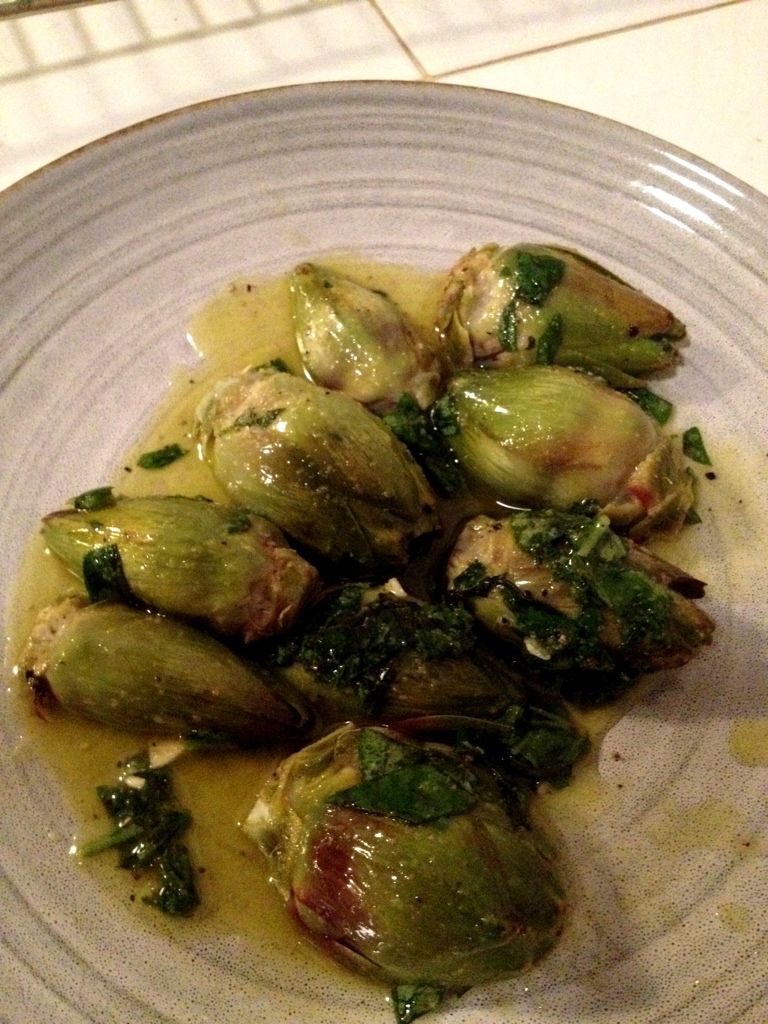 6. Sprinkle each half with a bit more salt and let sit for another 2-3 minutes. Then place carefully on your very hot grill or grill pan.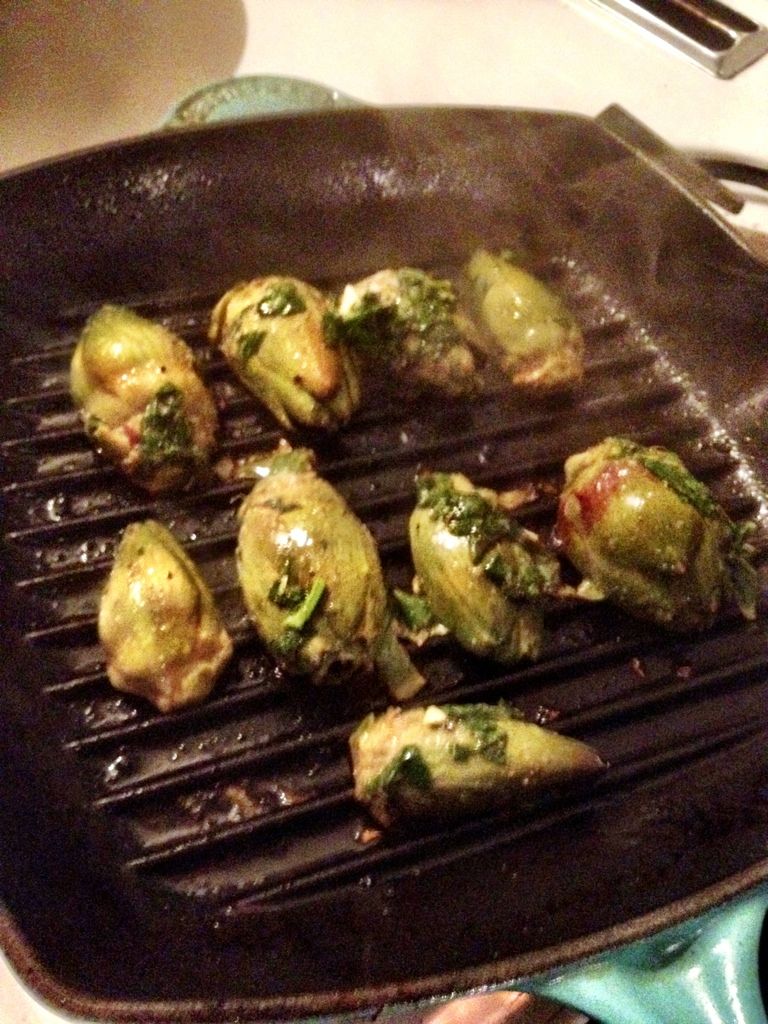 7. Grill each side of each half for about 1 minute or until there are very defined grill marks on each side. Remove and plate. I personally like sprinkling a bit of parmigiano reggiano cheese over the baby artichokes for a little added flavor but that is completely optional.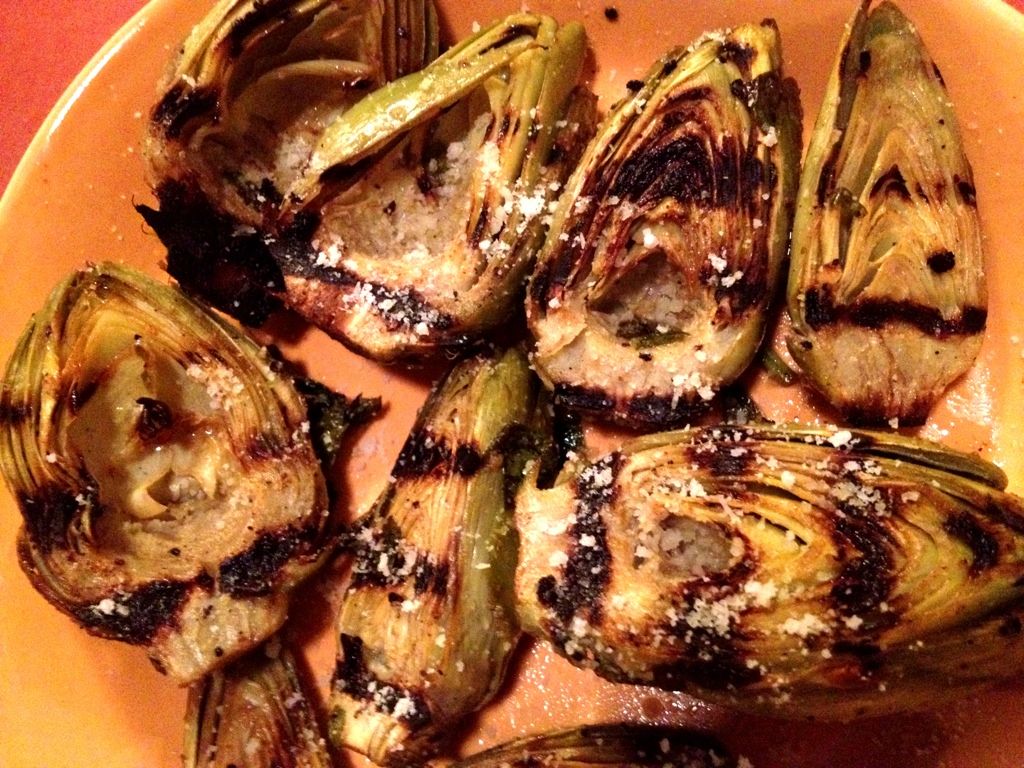 8. Serve while hot and enjoy!
Posted by: Piera
For more of Piera's recipes, head on over to Just Do Eat!